If you think about the Healthy Home Standards as a checklist then the difference between the standards and a Warrant of Fitness is just a time period for when it is due for reinspection.
Currently the two main factors which determine this time period are:
1. All rental properties, once fully compliant, must stay in a fully compliant condition for the duration of the tenancy.
2. A new Current Level of Compliance Statement must be issued when there is a New or Renewed Tenancy.

For point one the main question surrounding continued compliance is 'how likely is the property to continue to meet each individual regulation on an ongoing basis. This cannot be determined as a blanket rule for the "whole" property but rather must be assessed based on individual property characteristics.
For example, it would be expected the houses next to tall trees would require annual gutter cleans, more so than a property in a large housing development that has no nearby trees. Also, properties with new ceiling insulation should continue to comply for years to come, versus those with older insulation that just met the requirements at the time of assessment. Therefore, it is recommended that a short-term maintenance plan is created for each property with items requiring regular attention addressed and consideration given to when the items with a longer expected lifespan, such as Ground Moister Barriers, Underfloor Insulation, Ceiling Insulation and ventilation ducting are inspected (even these items are subject to wear and tear, and vermin and adverse weather events can speed up the deterioration of these).

For point two, there is a more clearcut decision to make as the Property Manager or Landlord is signing a legal document stating the "Current Level" of the property. If a Healthy Home Assessment was carried out in 2019, then a new tenancy starts in 2023 a new statement will be required to be signed. Can/should the Property Manager or Landlord use the information from the original Healthy Home Assessment that is now four years old, or should they be ensuring either they, or an external party, recheck the property comprehensively?
This is where it comes down to the level of risk you are comfortable with. As the Exemplary Damages for signing a false compliance statement are $750, the consideration needs to be made as to whether the Property Manager or Landlord are prepared to take the risk should a claim be made against them or an audit from the Tenancy Investigation and Compliance Department finds them at fault.
On discussion with the Tenancy Investigation and Compliance Team, they've suggested that if they were provided a report with data that was more than 24 months old, then they would be looking at that more closely to ascertain if it is still accurate.

Healthy Homes New Zealand has assessed tens of thousands of properties and we are now conducting re-assessments and annual compliance checks for clients for a variety of reasons. In our experience, the simple answer is that all aspects of the property will fail at some point. Ground Moisture Barriers will fail under heavy rain, causing them to come unsecured or waterlogged. Underfloor insulation can and regularly does fall due to the movement of the occupants and the house itself and ventilation ducting splits due to air pressure, movement of the house and just fatigue. As an example, below are photos of items clients were unaware of prior to our reassessment being undertaken.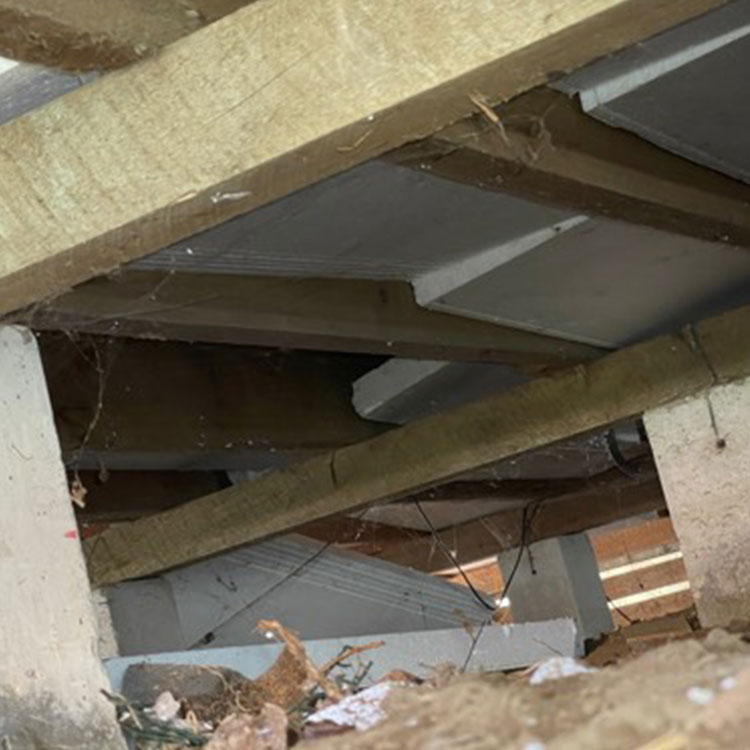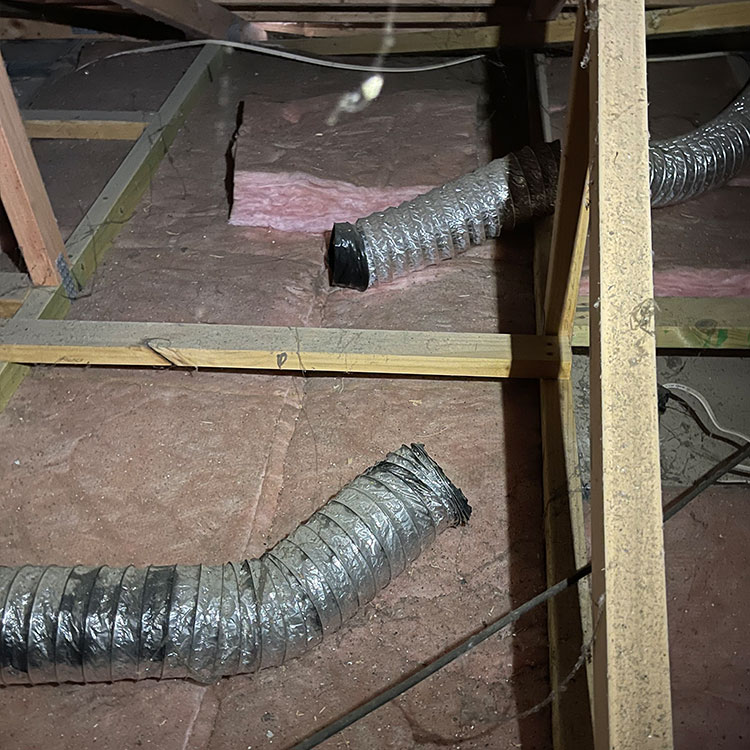 With the increasing oversight by government agencies and a strong tenancy advocacy movement, adherence to ensuing properties stay at a level of compliance is clearly high on the agenda.

With this in mind, it is our belief that a Rental WOF is merely a Healthy Home Assessment re-assessed at the time of a new or renewed tenancy, or if that does not occur then every 12-24 months. This provides our clients with the evidence and confidence that they are meeting the standards and should more enforcement be enacted they have the documentation to prove it.

For properties Healthy Homes NZ has previously assessed, our re-assessment costs $149+gst (contact us for Property Manager pricing or if you have multiple properties you wish to have checked).
Should you like us to re-assess the property where another company has completed the initial Healthy Home Assessment, the cost is $199.00+gst for the first check and then all following checks are $149.00+gst (contact us for Property Manager pricing or if you have multiple properties you wish to have checked). 
The reassessment service includes an updated assessment report and an updated compliance statement ready to be signed and presented to the tenants, and of course also includes all the updated data integrated with your Palace account if you are using Palace software.

For more information or for sales material for your clients please email nathaniel@healthyhomesnz.co.nz or call us on 0800 34 34 33.